Why didn't we think of this sooner?!
Kalettes® are the product of 15 years of hard work and dedication (using traditional breeding techniques) from the British vegetable seed house Tozer Seeds. Kalettes are a non-GMO vegetable developed through traditional hybridization and not genetic modification.  Known as Flower Sprouts in the U.K., this delicious vegetable has now made its way across the pond and is branded as Kalettes® in North America.
The inspiration behind Kalettes® came from a desire to create a kale type vegetable which was versatile, easy to prepare and looked great. Crossing kale with brussels sprouts was a natural fit since they are both from the Brassica Oleracea species which also includes cabbage, cauliflower and broccoli.
The result is a brand-new vegetable which looks a little like a tiny cabbage with green frilly leaves and streaks of purple. Kalettes® get their great taste by combining the best flavors from brussels sprouts and kale, resulting in a fresh fusion of sweet and nutty.
Kalettes® not only has a great flavor but is also incredibly versatile and can be cooked in a variety of ways; in fact, Kalettes® may well be one of the most versatile vegetables out there! Kalettes® can be sautéed, roasted, eaten raw and even cooked on the grill.
Resources
Seed is available to home growers and small gardeners through ®" Johnny's Selected Seeds. Large seed purchase inquiries should be sent through the contact form.
The following images and documents are available for media and cooperator usage. For print usage please credit Kalettes®/Scott Knutson. Please contact info@kalettes.com for other usage requests.
Media contact: Ashley Pierce, ashley@goldensunmarketing.com, 763.951.2005.
Our Growers & Shippers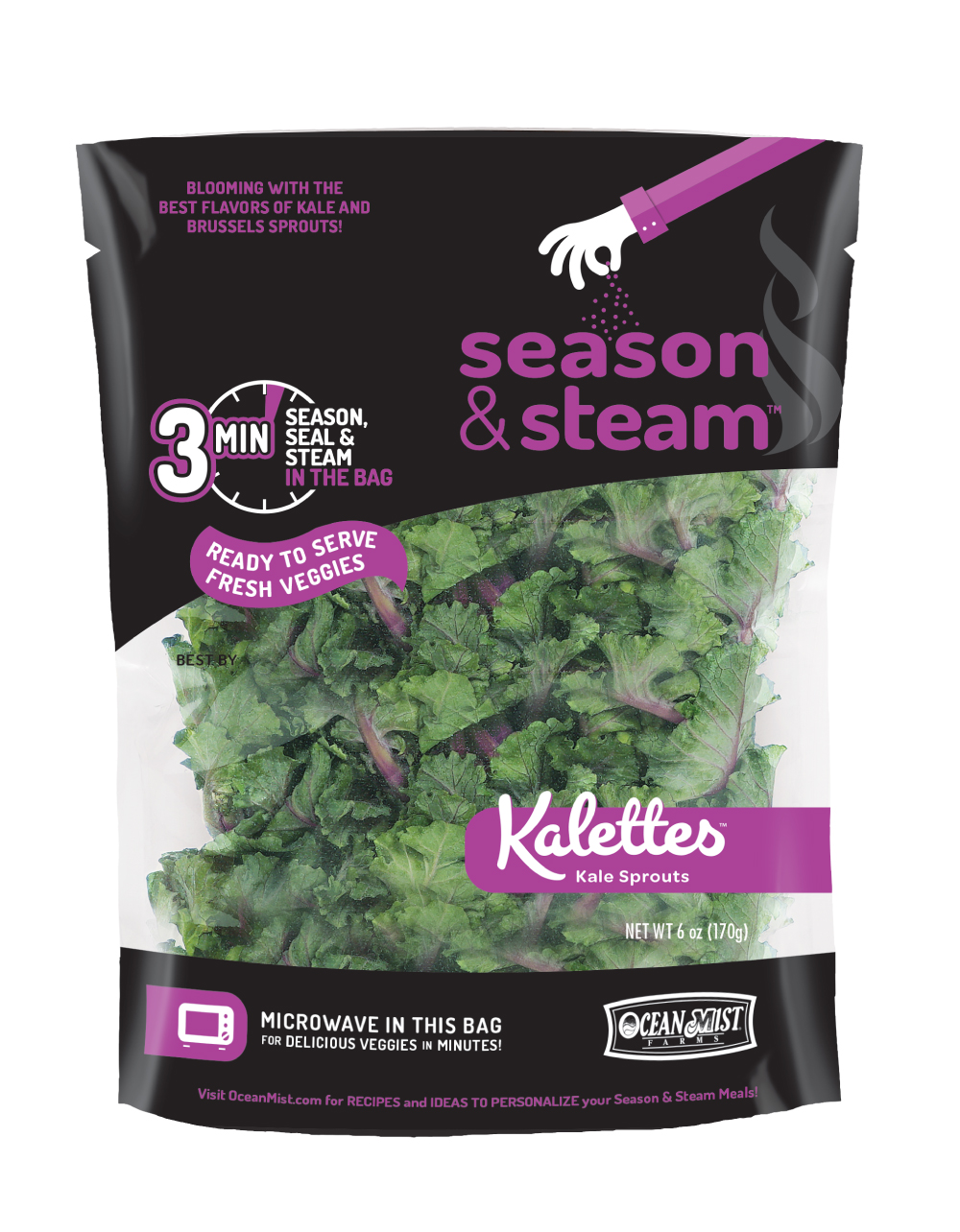 Ocean Mist Farms
Ocean Mist Farms is the largest grower of fresh artichokes in the United States and has provided multiple generations of customers with the freshest artichokes and vegetables since 1924.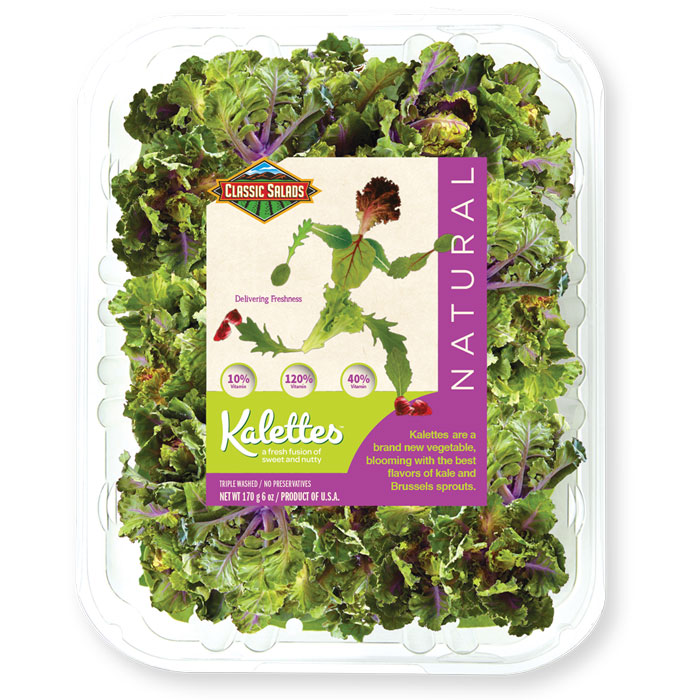 Classic Salads
With over 25 years of farming expertise, Classic Salads is a leader in the production and distribution of gourmet baby leaf lettuces and specialty vegetables.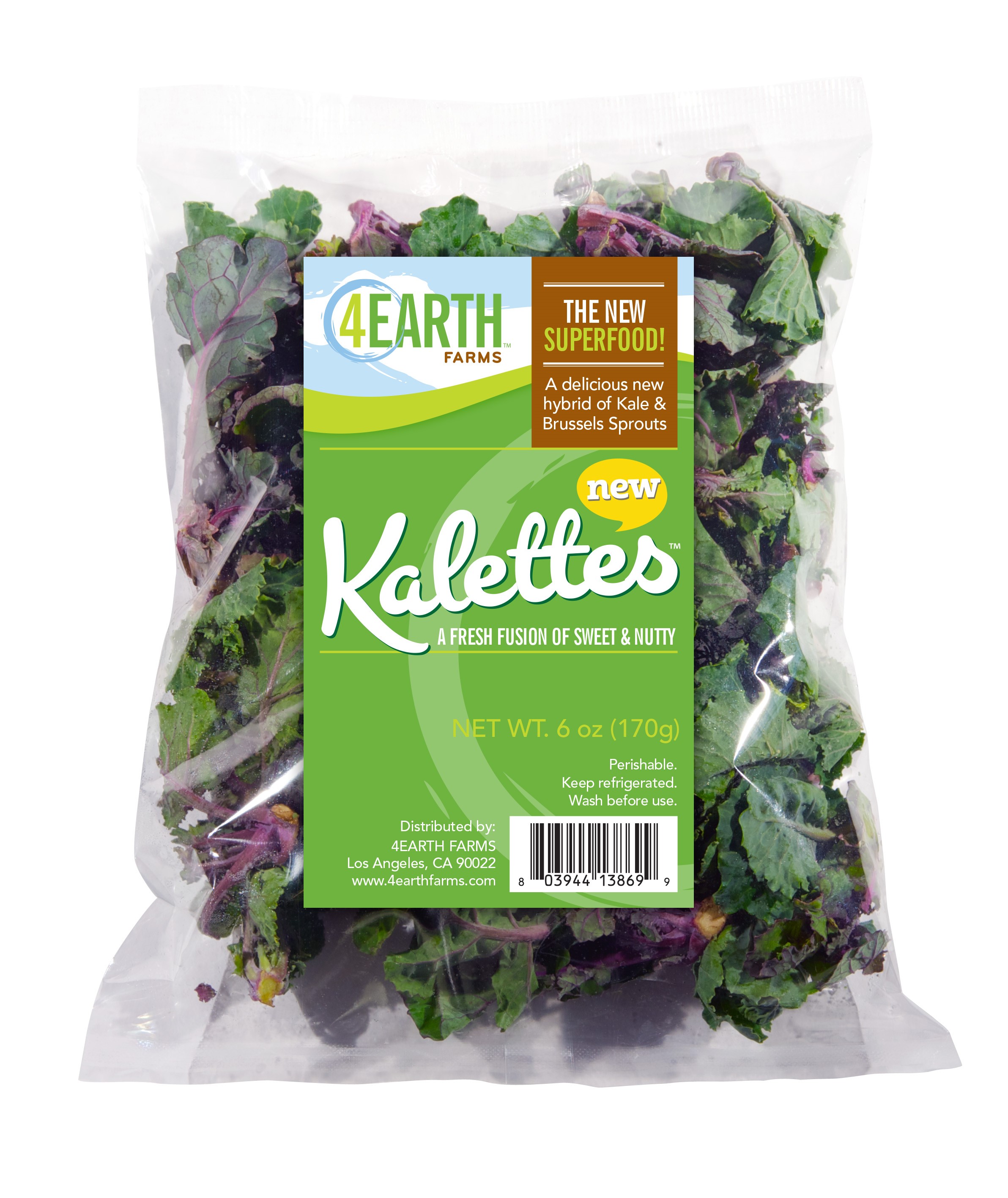 4Earth Farms
4Earth Farms is a passionate, diverse collection of farmers, harvesters, drivers and thinkers who have been dedicated to passing the bounty of the earth into the hands of customers since 1993.